Opium
|
2019, photography, identity & design, film


New hypothetical idendity for perfume classic Opium (1977) by Yves Saint Laurent.
The project consists of a new package design, bottle, poster and a short commercial film.






Packaging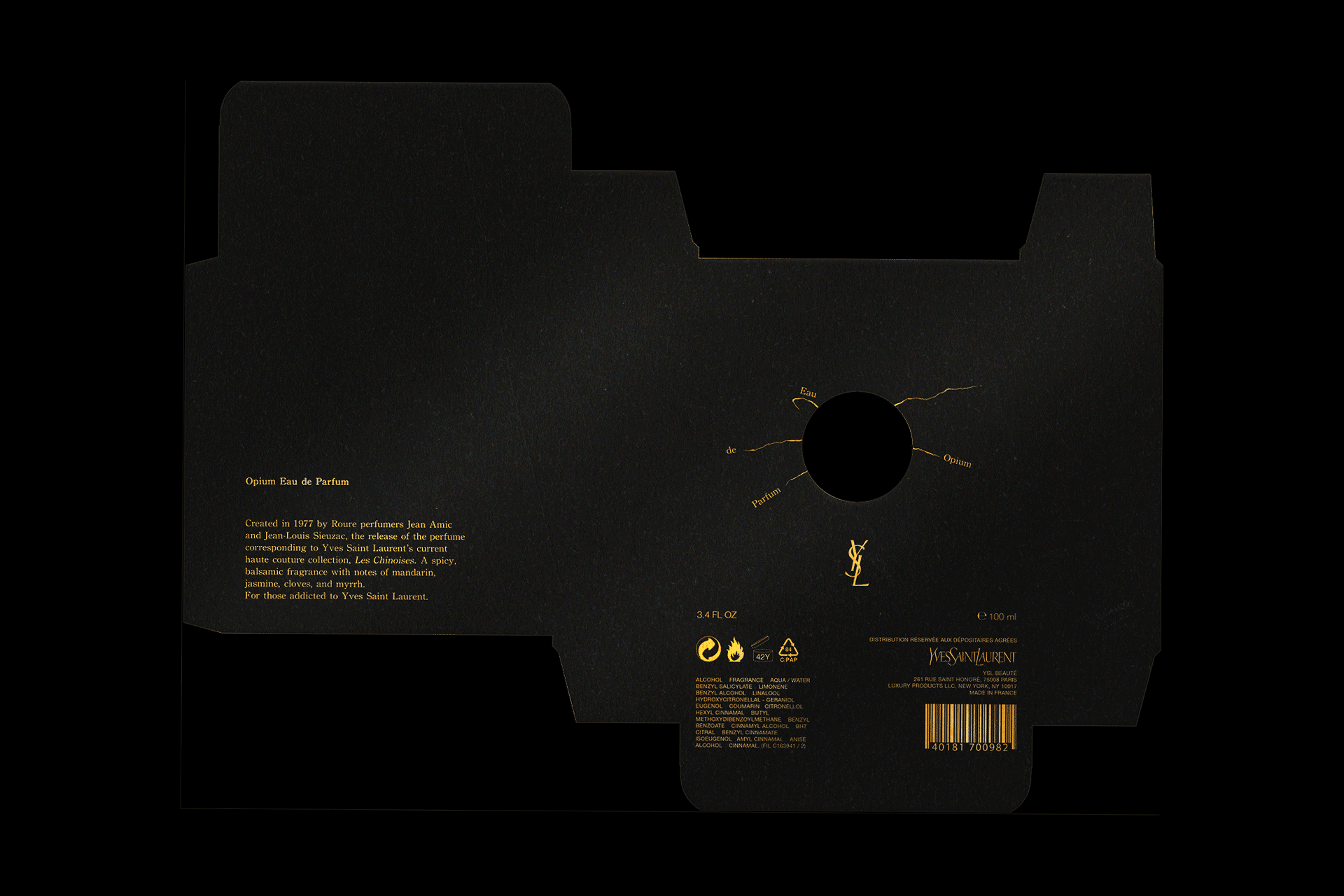 Opium Eau de Parfum



Created in 1977 by Roure perfumers Jean Amic and Jean-Louis Sieuzac, the release of the perfume corresponding to Yves Saint Laurent's current couture collection, Les Chinoises. A spicy, balsamic fragrance with notes of mandarin, jasmine, cloves, and myrrh.

For those addicted to Yves Saint Laurent.

Poster
























































In this interpretation of Opium I've tried to seize the dreamlike and fleeting sensation famously present in David Lynch's filmmaking. The white orchids – which historically has accompanied the fragrance as well as the fashion house, being Saint Laurent's favourite flower – has been revived in order to strengthen the connection to the initial creation. The cut-out ellips is inspired by the round window on the original bottle. The cracks in the package design are added as a play with the title's relation to drugs, as veins expanding in a high. They also tell about the sillage of the scent, which is strong and seem to linger after its wearer.

Illustration
Film



Commercial – filming and editing by me, inspired by David Lynch's original Opium TV commercials.

model: Lisa Åsberg
voice over: Elisabet Lindén Calatayud, Ivan Gedin
soundtrack: New Shoes by Angelo Badalamenti, melody track by me